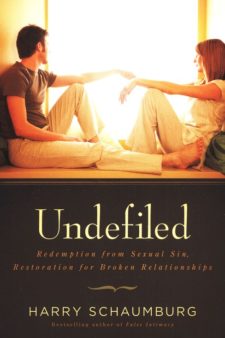 Sexual Redemption: Life Changing Spirituality & Sexuality
by Dr. Harry Schaumburg
Sexual Redemption is a fifteen week program for individuals, couples and groups. It guides the reader through each chapter of Undefiled providing Bible study, questions for personal reflection, resources for further study, a section for women, and a section for men.
One couple's testimony: "We had been in counseling for five years when we were introduced to False Intimacy and Undefiled. We found that we had not dealt with the core issues of false intimacy and our lack of spiritual maturity in our lives. After a major setback to all the progress we had made over the last two years, we decided to devote ten days using Undefiled and Sexual Redemption: Life Changing Spirituality and Sexuality Study Guide to work on our marriage and spiritual lives. Through the work, the Holy Spirit miraculously opened our hearts to each other and to God. We talked through problems going back thirty-eight years and shed lots of tears. We were able to work through issues that we had not been able to resolve before. Today, we are experiencing a new relationship in our marriage, an oneness that we never had before. Our hearts are now full of joy and contentment with God and each other."
Required Software
The latest version of Adobe Reader is required to be able to view the Guided Study. You can download Adobe Reader for free, here.